Customer Experience
·
Sunderland, UK
·
Fully Remote
Risk Advisor
Risk Advisor (Danish speaking - 20 hours)
As a Risk Advisor, you'll use your sharp analytical skills to protect our players and keep our business safe. You'll be part of the Fraud & Risk Operations team, working within our customer experience department to tackle new challenges and come up with innovative solutions.
You'll be on the front lines of our efforts to keep our players and business safe from fraudulent activity and bonus abuse. You'll use your analytical skills to interpret data from player accounts, looking for any signs of suspicious behaviour. If anything raises a red flag, you'll hold risk interactions with the players in question, exploring and advising as needed.
You'll also play a key role in representing our Denmark business during internal and external audits, ensuring that our processes are up to par and that we're in compliance with all relevant regulations. In addition, you'll be responsible for reporting and completing any administrative duties as directed by the Fraud & CRT Ops manager.
How will you do it?
To do all of this, you'll work closely with other operational teams to identify areas of weakness and process improvement possibilities. You'll also undertake thorough and accurate risk assessments when players trigger on internal controls such as DPA's, transaction alerts and reports, behaviour alerts and reports, verification alerts, and requests for enhanced ID and proof of funding.
Finally, you'll keep your finger on the pulse of the industry by monitoring media articles and investigating internal and external SARs. In short, you'll be an essential part of our team, always thinking one step ahead to keep our players and business safe.
What we need from you
First and foremost, Danish or Swedish language skills (both written and spoken) are essential for this role as you'll be working with players based in Denmark. You'll also need to have experience with AML to help with analysis of players, as well as an understanding of the due diligence required for documents. In fact, you must currently be working in a CRT function or have recent external experience in a similar role. This is essential for the role, as you'll be responsible for identifying and investigating any suspicious activity related to our players.
Your analytical skills will also be put to the test, as you'll need to be able to digest large amounts of information and present your findings in a clear and concise way. You'll also need to be able to manage multiple tasks simultaneously and proactively manage your own workload.
Finally, you'll need to be confident in using software like Excel, Word, and PowerPoint to perform reporting and administrative duties.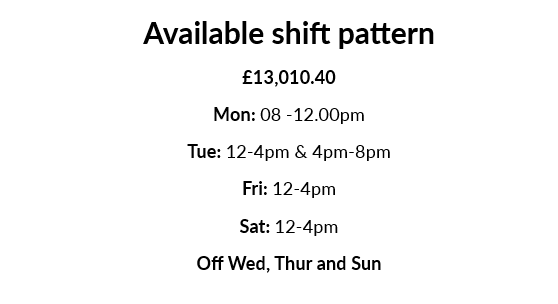 Department

Locations

Sunderland, UK

Remote status

Fully Remote
Customer Experience
·
Sunderland, UK
·
Fully Remote
Risk Advisor
Loading application form
Already working at tombola?
Let's recruit together and find your next colleague.