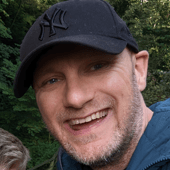 David Coombes
Product, Design and Development Manager – Technology
Hi, I'm David - Product, Design and Development Manager here at tombola. 
I started as Product Manager number three, just over 8 years ago and have been lucky enough to progress in a growing company and now lead the product, design and R&D teams here in the game studio.

I'm married, with two children and live in Chester-le-Street.