Find out more about the benefits, perks and rewards we offer to our people
Free food and snacks

We have an on-site café in Sunderland, catering for breakfast and lunch, as well as a range of healthy snacks and smoothies. Plus there's barista coffee available daily, we really don't have to tell you how loved our chefs are!

Quarterly bonus

All tombola people are paid a quarterly bonus of up to 10% of their salary, during that period. It's a company-wide bonus based on player numbers,
so you and the rest of the tombola team can make a real contribution.

Hybrid and flexible working

Our office staff have the flexibility to work from home two days a week. Plus everyone has their own desk onsite, which is theirs whether they're in the office or not. We also have flexible hours, our core hours run from 10am-4pm, the rest is up to you.

tombola merch

There isn't a dress code at tombola, we're all pretty laid back, but if you're struggling with what to wear help is at hand. Every year you get a "workwear" allowance to spend on our tombola merch store, we have hoodies, t-shirts and even branded bobble hats!

Healthcare

We offer a private healthcare scheme to help you find the right treatment option or simply stay healthy, access to medical experts available 24/7 and exclusive member discounts and offers.


Home setup contribution

Our permanent home based teams automatically receive a £250 annual payment to put towards equipping themselves with the best tools for their job. We also provide additional kit for our office staff who want to work for up to two days of the week from home.

"tombola offers a great quarterly bonus. It's a brilliant experience when you see your hard work rewarded in such a way. Of course, the free merch too, who wouldn't want free hoodies and beanies!"

Dominic Casey

Chat Moderator

"The cafe in Sunderland is just amazing. I have saved so much on my weekly shop by having free food and snacks available at work - it's like nothing I've ever come across, what a great benefit."

Olivia Jordan

People Partner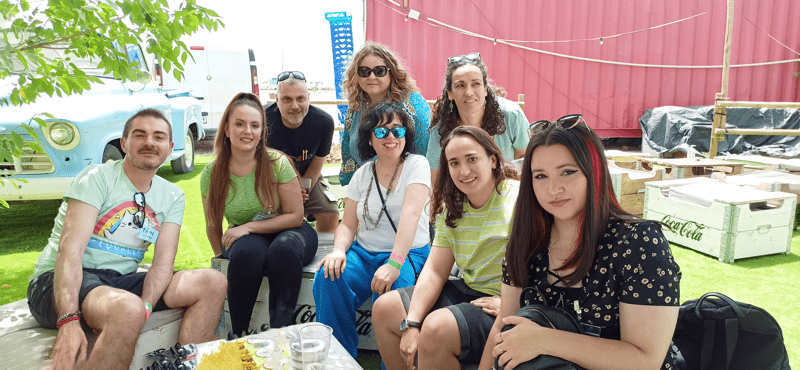 Pension scheme

We all know planning for the future is important, that's why we offer an enhanced pension with up to an 8% company contribution. We also have our very own pension advisors who offer advice on how best to invest your cash.

Social events and parties

We love a good knees-up so every year we have a summer family fun day and a Christmas do where teams are invited to bring their loved ones and enjoy entertainment, activities and a few fizzy pops.

Courses and conferences

We love to see our staff learning and developing in their roles, so not only do we offer in-house training and full access to Udemy, completely free - we also actively support tombola people in their personal development too, whether that be courses or conferences, all you have to do is ask.

Gym

Not everyone loves the gym but not everyone has a free gym in their office. Our teams can enjoy a workout when it suits them, then freshen up using our on site showers. And if you work from home, or in our International offices, we offer subsidised membership each month to your favourite gym.

Emergency loan

Washer packed up? Need a new boiler? To help ease the stress of life's little emergencies we'll provide you with an emergency loan which is paid back directly from your monthly salary over 12 months, interest free.

Life assurance

Although we really hope you'll never need to worry about this one – we offer life assurance of three times your annual salary for your nominated loved ones.

If that sounds good, let's get your application